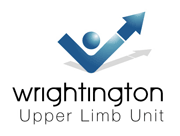 Wrightinton Sports Shoulder Conference

Dates: 18-20 June 2009
International Guest Faculty:
Guiseppe Porcellini - Italy
Joe DeBeer - South Africa
Dan Guttmann - USA
Ehud Rath - Israel
Anne Cools - Belguim
Paolo Paladini - Italy
UK Faculty: Stuart Cosgrove, David Jones, Jo Gibson, Nick Granthan, Jonathan Harris, Mike Loosemore, Lennard Funk, Ian Trail, John Haines, Robert Conlon, Sarah Russell.
The latest advances in the management of sports injuries of the shoulder.
The conference welcomes all clinicians and therapists with an interest or experience of managing shoulder disorders in athletes.
The international faculty includes experts from the fields of orthopaedic surgery, physiotherapy, sports medicine and radiology. All are experienced in treating athletes.
The course comprises a mixture of lectures , case discussions , workshops and live surgery . Emphasis is on the particular issues of athletic shoulder injuries, including pathology recognition, diagnosis, non-operative and operative interventions. We will concentrate on innovative methods of return to play as soon as possible, drawing on current evidence and the faculties experience.
In order to ensure plenty of opportunity for participation and discussion, we will restrict delegate numbers. Therefore, early application is recommended in order to avoid disappointment.